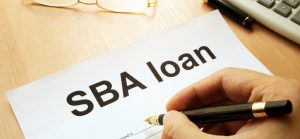 If you are considering purchasing a dental practice, Nardone Limited's team of experienced dental practice attorneys can help guide you through the many decisions you face in making this purchase, including the various methods of financing the purchase. One particular method of financing dental practice purchases that has declined in popularity in recent years is the SBA loan.
Background on SBA Loans
     SBA loans are small-business loans guaranteed by the SBA (Small Business Administration) and issued by participating lenders, mostly being banks.  The SBA does not make loans directly to entrepreneurs to start or grow their business.  Instead, SBA provides a guarantee for the money that the participating bank or other lender lends to small-business owners. This guarantee protects and limits the participating bank's or other lender's interest and risk exposure by guaranteeing repayment. What this means is that when a business applies for an SBA loan, it is actually applying for a commercial loan through a bank or authorized lender. The commercial loan is, however, structured according to stringent SBA requirements with an SBA guarantee.
Declining Popularity for Dental Practice Purchases
     The financing options available to dentists for dental practice purchases, start-up dental practices, and office build-outs or remodeling have changed drastically over the last ten to fifteen years. In the recent past, seller financing or an SBA loan were either the only available options or the best options. But, as commercial banks began recognizing that dental practices were a good risk, many banks developed healthcare specific divisions to provide loans for practice purchases, start-ups, equipment purchases, and office build-outs. The inclusion of commercial banks into the mix—which often offer great fixed interest rates, quick approval times, and varying lengths of loans—created a current market that is very competitive. On the other end of the spectrum, when compared to commercial lending options, SBA loans generally require burdensome document requests, a lengthy application and approval process, and often higher overall loan fees. For those reasons, the once-popular SBA loan has declined in popularity in the dental industry. While the SBA loan program certainly still has its place in the U.S. economy, and has helped numerous small business owners obtain loans that they otherwise would not have been able to get, SBA loans have, in many ways, become obsolete for dental practice purchases.
Nardone Limited Comment: From our perspective, unless the dentist absolutely cannot obtain a loan, we should avoid SBA loans all together.  They are burdensome and costly for our dental practice clients.  In most instances, it requires the lender's attorneys to draft the documents and cause unnecessary legal fees, and there are way too many people involved in the process.  It simply takes too long to process.
Contact Nardone Limited
     Nardone Limited represents general dentists, dental specialists, and dental practices.  Nardone Limited's dental practice and business attorneys and professionals have vast experience representing general dentists, dental specialists, and dental practices in such diverse areas as: (i) buying and selling dental practices; (ii) asset purchase agreements; (iii) employment contracts; (iv) labor and employment representation; (v) human resource representation; (vi) Ohio Dental Board representation; (vii) lease agreements; (viii) real estate purchase agreements; (ix) tax planning; and (x) estate planning. The staff at Nardone Limited understands that a dental practice is a business and strives to handle transactions while minimizing each client's time spent away from the office. Contact us today to discuss your practice and how Nardone Limited may help you.